Vio's Shop: opening soon!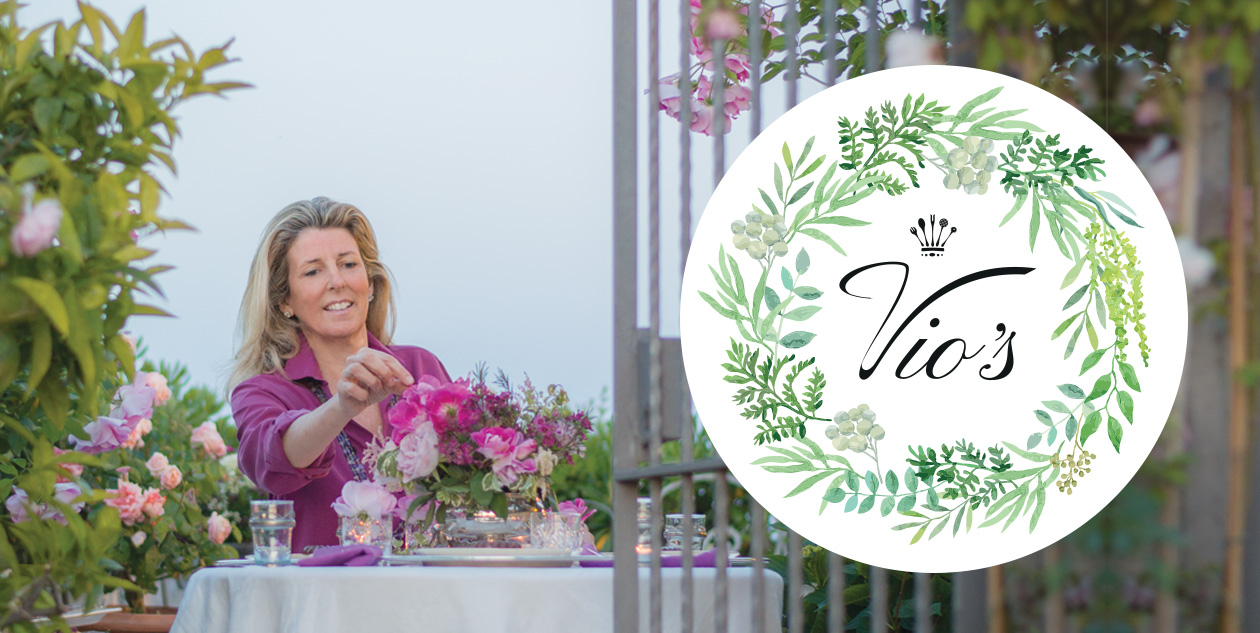 Vio's Cooking at Porta a Porta – Italian TV Show on Rai Uno
Health Benefits of the Mediterranean Kitchen
Vio's Cooking on American TV Show.
"International Kitchen,Extra's Mansions and Millionaires"
One of the best wines of Italy happens to be just Violante's family production: the famous "San Leonardo" wine, world renouned and multiple award winner. Produced by her father, Carlo Guerrieri Gonzaga, in a superb wine estate located in the north of Italy, these wines retrace the terroir of Vallagrina valley, matching intensity and refined elegance.