"She is a painter and photographer and expresses all her creativity in food, her great passion."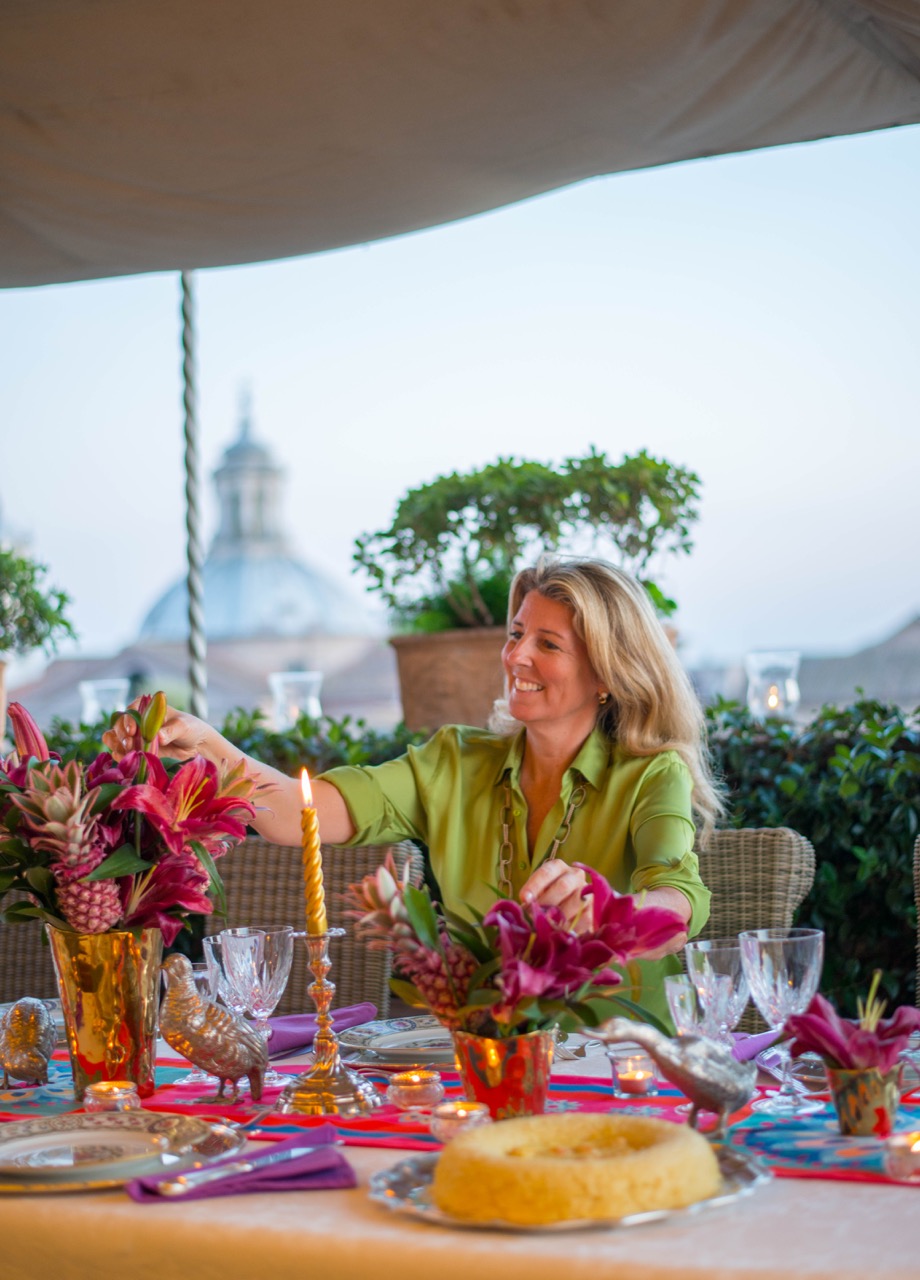 Violante Guerrieri Gonzaga lives in her family house Palazzo Taverna, in the center of Rome, with her two children Lavinia and Gregorio Boncompagni Ludovisi.
Violante has attended  the Accademia Belle Arti di Roma: she is an artist, painter and a photographer.
For her great aesthetic sense and passion for colors and creativity she invented with success the" Vio's Cooking" experience years ago. Many important associations and people have passed by.
Violante has attended many important culinary schools, as "Cordon Bleu", "Gambero Rosso", "A tavola con lo chef".
She has travelled around the world, she is particularly interested in different food cultures. After each journey she likes to bring back home a bit of the flavor of the country. Her cooking knowledge goes from  French, Thai, Chinese, Japanese, Indian…but of course the top score remains always la Cucina Italiana!
All her dishes are accompanied to excellent wines but one of the best wines of Italy happens to be just her family production, the famous "San Leonardo" wine, world renowend and  multiple award winner.
Violante's menus are the result of a long research about ancient recipes of her house and of the cooks of her family. Her recipes fly from the top north of Italy to the bottom south and touch all the different Italian regions.
She indulges with all fresh and authentic ingredients and makes her own special and magic recipes that you can find in her new successfull book "Vio's Cooking, an Italian Lifestyle".
She now just opened an exclusive shop where you can find her tableware collections. vioscooking.com/shop